I watched my first holiday-themed movie of the season on November 29th. It was pitifully low-budget, packed with cringe-worthy performances and wildly improbable dialogue (apparently rigid diction and an aversion to contractions is shorthand for asshole in Movieland), and it was punctuated by a singularly grating musical score. It was ridiculous and cliché, a campy, snow-filled middle finger to the notion of cinematic excellence. Naturally, I loved it.
I am not even remotely ashamed of my dubious tastes in made-for-TV entertainment. At any other time, I am quite happy to take in Oscar contenders, summer blockbusters and indie tearjerkers. The Australian family film Red Dog had me ugly-crying in a snivelling ball of canine-induced empathetic misery. (Honestly. That movie destroyed me.) My reading, too, is usually fairly omnivoracious, skewing toward the literary more than anything else. But something about the hustle and bustle of the holiday season makes me shy away from the weightier marvels of moviemaking. The requisite holiday family gatherings alone have the inherent potential to generate enough controversy, slow-burning tension, interpersonal conflict and emotionally explosive firepower to plot out an entire multi-generational epic. It's no wonder that, in my search for holiday-themed entertainment, I long for nothing more than a warm blanket, some hot cocoa and a heaping dose of televised bubble gum for the brain.
We all need some mental relaxation now and then, and what better time than the holidays, when the nights are long and the house is warm, and there are calming entertainments—like, for example, books—at hand?
What's happening this month…
At PQL.
The shop is a-hoppin' as we prepare for the release of Jim Westergard's delightfully wacky book Oddballs. Full of gloriously detailed wood engravings and ridiculous tales of real-life rogues, rebels and eccentrics, this book will have you marveling and chuckling at the same time. Coming soon!
Plus …
Holiday Giveaways!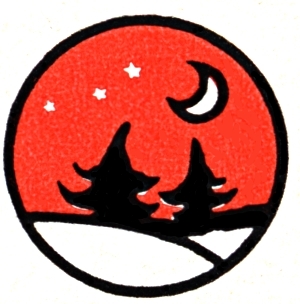 'Tis the season for giving. In the weeks leading up to Christmas, we will be holding three—count 'em, three—holiday giveaways. Every Wednesday, we'll be announcing a new opportunity to win a fabulous PQL book to give to a loved one—or to keep! We'll be reminding you via Twitter and Facebook, but if you want to be sure you don't miss a post, sign up for our mailing list today.
In Toronto.
The Yumart Gallery will be holding a Holiday Salon from December 5 to 19th. Featured artists include Quill friends Joe Rosenblatt, Tony Calzetta and Gabrielle de Montmollin. You'll be treated for dozens of artworks ranging from painting and drawing to printmaking and sculpture. Don't forget the opening reception on December 3.

If you or someone you know is in love with printmaking and the book arts, boy, do we have the alternative shopping event for you! The Printmaking department at OCAD University will be holding their 31st Annual Book Arts Fair on December 5. Stop by the PQL table for some beautiful editions—and a quick chat.
If poetry is more your thing, stop by the Black Swan Tavern on December 15 for Art Bar Poetry Series' 13th annual Dead Poets Society Night. Fifteen readers, including On Shaving Off His Face author Shane Neilson, will take the stage to read from the works of dead poets.
In Winnipeg.
James Reaney's adaptation of Lewis Carroll's Alice Through the Looking-Glass is on stage now at the Royal Manitoba Theatre Centre in Winnipeg. Experience the magic of this wonderful play firsthand.
In the world.
December 6 is Put On Your Own Shoes Day. Because apparently some people need to be reminded every once in a while.
December 16 is Chocolate Covered Anything Day. A holiday that I think we can all agree we ought to support wholeheartedly.
And whether your family celebrates Hanukkah, Kwanzaa, Christmas, or even Humbug Day (December 21), we wish you happy and healthy festivities.
From the porcupette's corner.
What have I been up to? Well, a number of things—
* * * BREAKING NEWS ALERT * * *
Announcing STICKY fingers,
a new imprint of the Porcupine's Quill!
'STICKY fingers' is a somewhat irreverent moniker we have adopted for our new digital. It will offer short, attractive, informative editions on the book arts in Canada, in all its many guises. These editions will draw on archival material from back issues of the Devil's Artisan, newly formatted and packaged exclusively for mobile devices.
The imprint will officially launch on January 1st with Coach House at Fifty. The ebook looks back at an underreported slice of the complex history of one of Canada's most celebrated small literary publishers, and particularly the impact of changing technologies on book design and production at the shop on bpNichol Lane in the shadow of Rochdale College.
Learn more about STICKY fingers here »

Needless to say, I've been very busy working with the rest of the PQL team to come up with the form, branding and packaging for these fascinating little gems. Even our ebooks are handmade—or shall we say, hand-coded—and are created to the highest possible standards. But now, for the first time, you'll be able to read on your phone, tablet, or e-reader and through your favourite e-reading platform. We hope you enjoy this new venture, and we look forward to offering up our very first title in the series.
PST! Just between you and me, we may or may not be thinking about some STICKY fingers gifts to our loyal newsletter subscribers. So … *cough* sign up here *cough*.
Season's greetings,